Beta Testers Wanted!
We are in the final stages of completing Catalyst, our first VST/AU plugin. Catalyst is a MIDI FX plugin that is composed of 5 modules.
1. A classic monophonic steps sequencer with a few twists:
2. A harmonizer that creates chords from single notes: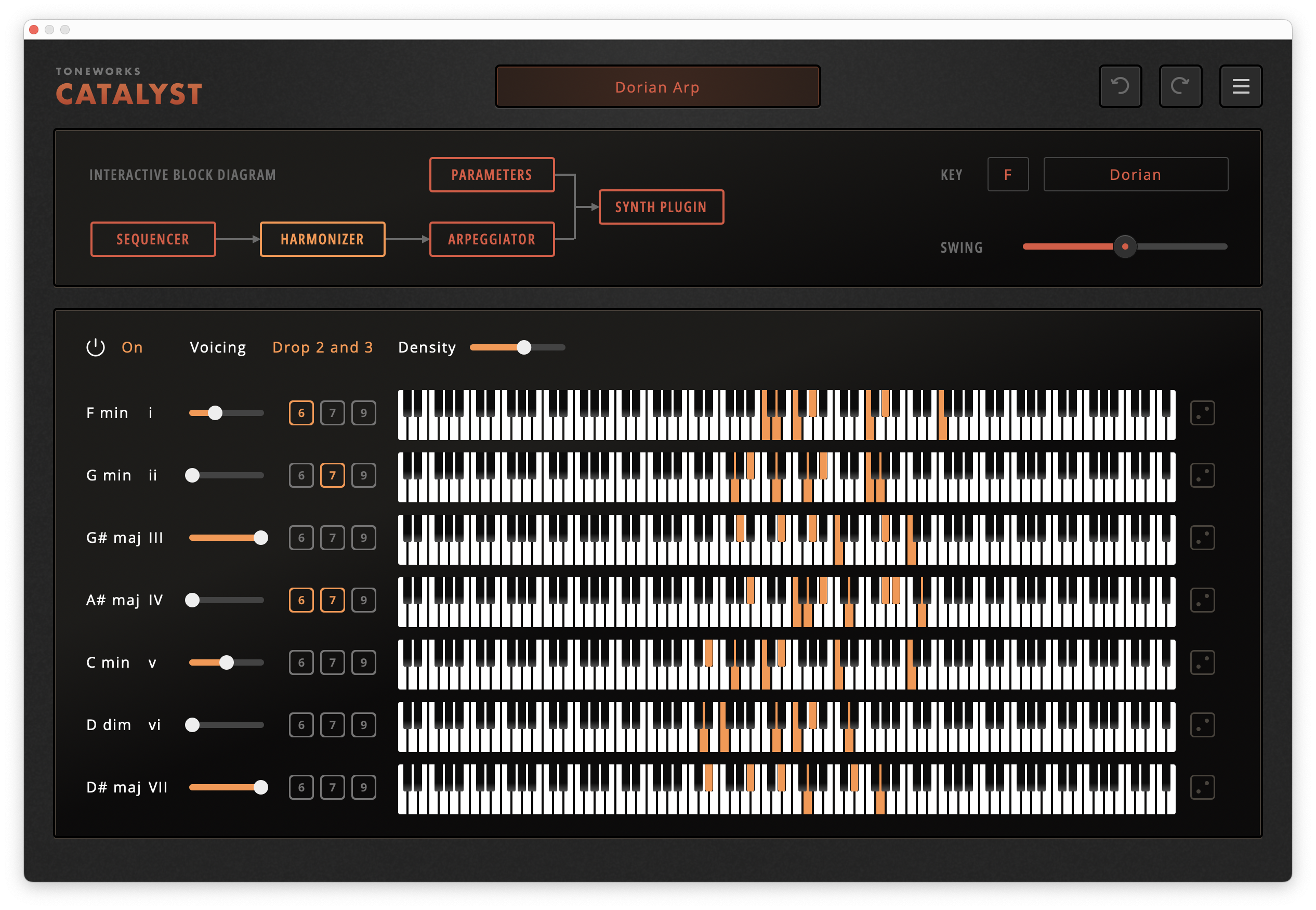 3. An arpeggiator that transforms chords back to single notes: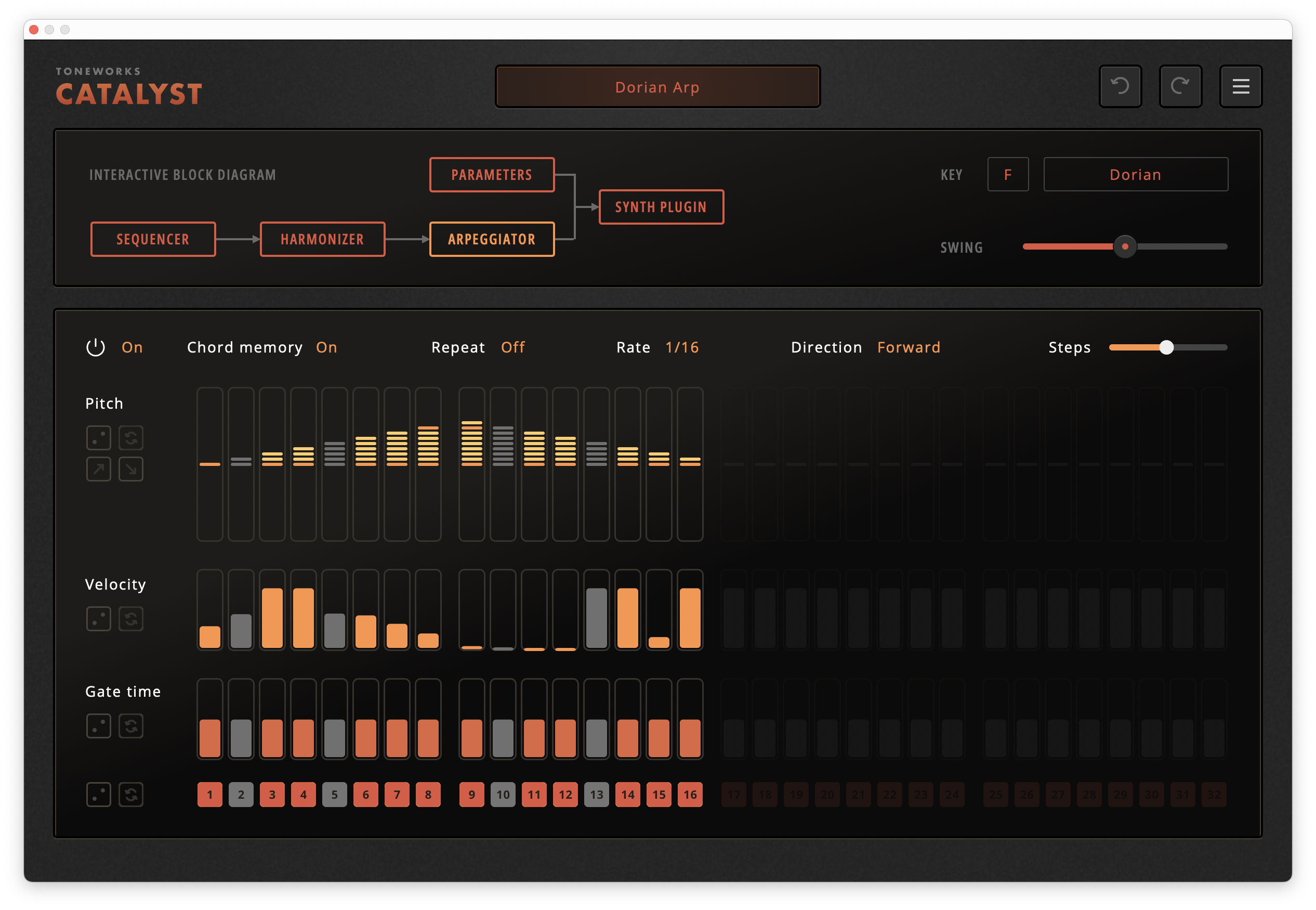 4. A hosted VST/AU synth plugin (host any VSTi directly in Catalyst):
5. Paramter automation sequencers - automate up to 3 synth plugin paramters: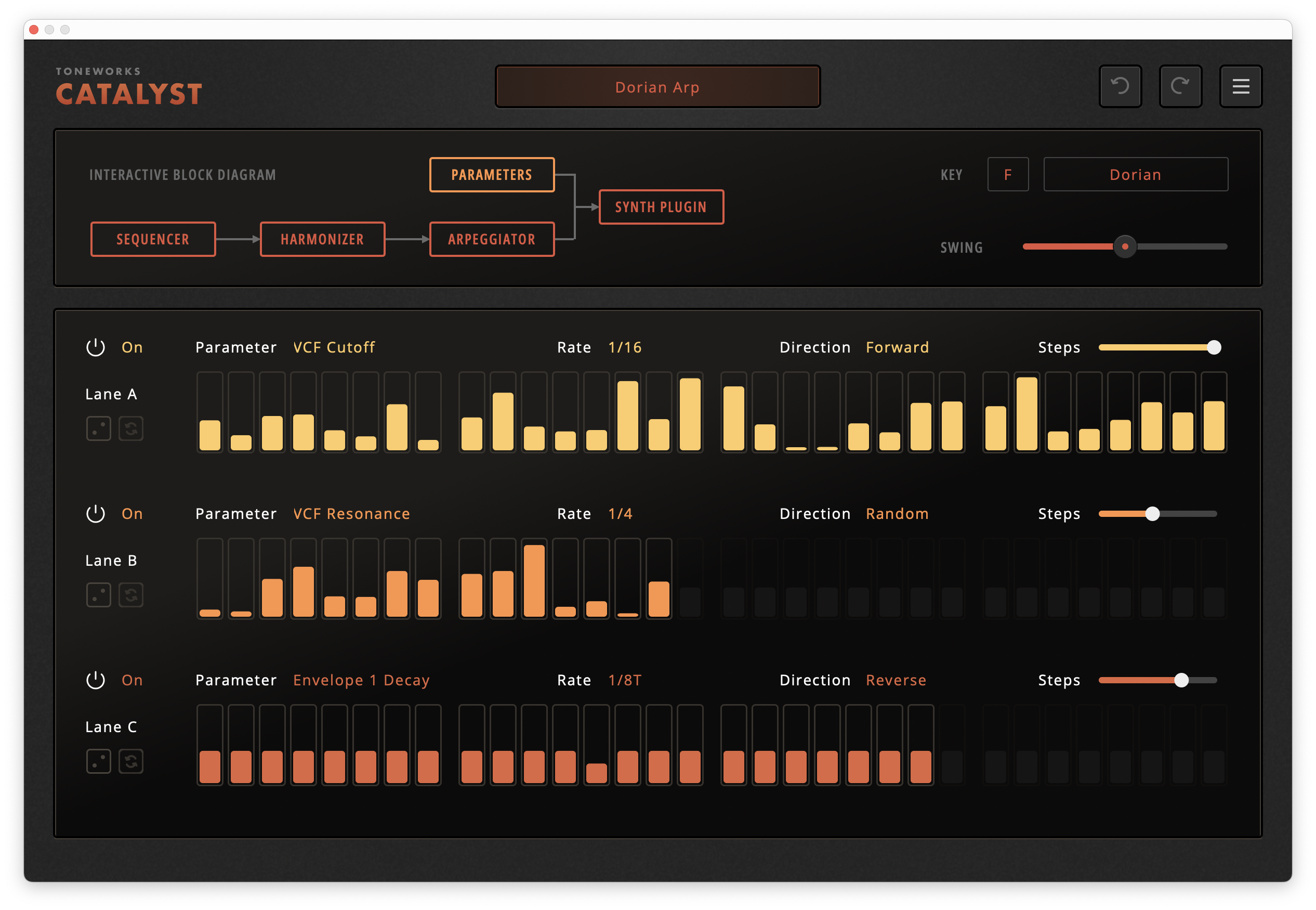 As a member of our Beta Club mailing list, you will get early access Catalyst. We will also ask you to participate in a short survey to get your feedback on the product. In return, we will be happy to mention your name on the credit screen of the plugin and in the manual (this is optional of course, and we will ask for your consent before we publish your name).
Submit your e-mail below to join the Beta Club mailing list.